Added to your cart!
Subtotal:
$0.00
Eagle Claw Bass Hook Assortment x
1
$8.99
Availability: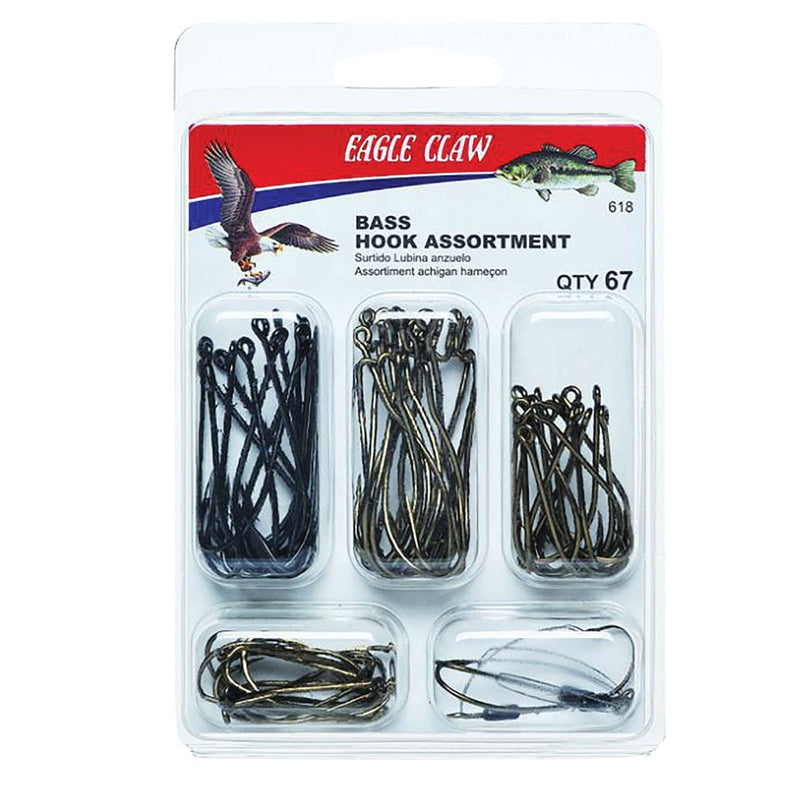 Time-tested effectiveness and unprecedented value
Eagle Claw's forged-point hooks are built to meet the needs of demanding bass fishermen, from beginners to tournament anglers alike. Careful and deliberate engineering ensures hooks are well suited to the task at hand.
High-carbon steel construction
Heat-treating process ensures strength and longevity
Hooks are plated with the appropriate material for each use
Kahle, weedless work and shank styles
Sizes range from 1 to 3/0
Set of 67 pieces