Added to your cart!
Subtotal:
$0.00

First Aid Only Cuts and Scrapes Kit x
1
$2.00
Availability: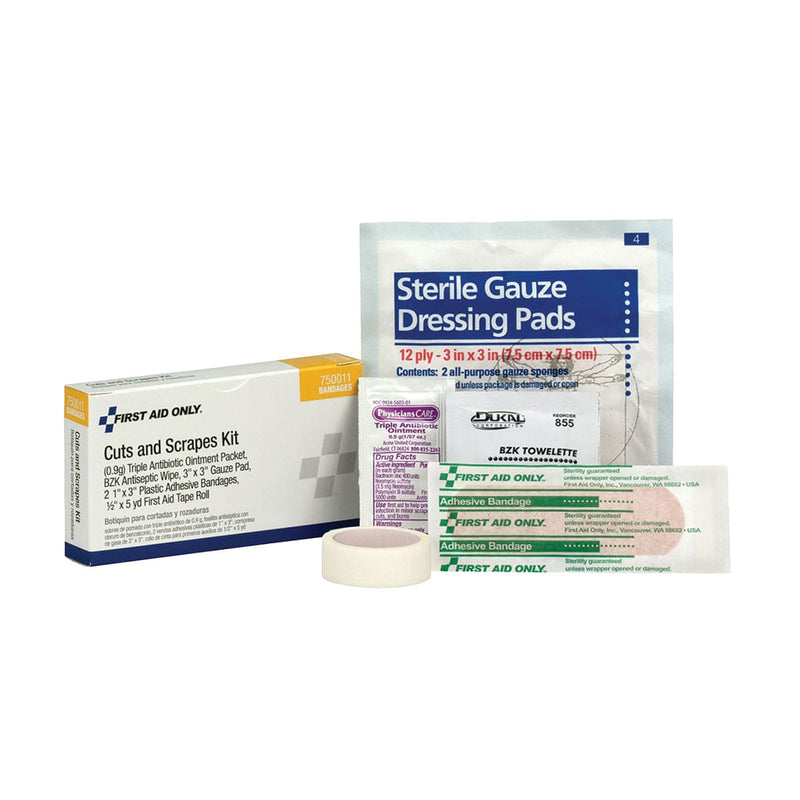 Great for use as a standalone or as a refill for an existing first aid kit
This all-in-one kit contains everything you need to care for minor cuts and scrapes in the home, at school or in the workplace.
1 triple antibiotic ointment packet, 0.5 g.
1 BZK antiseptic towelette
2 adhesive sheer plastic bandages, 1" x 3"
1 roll first aid tape, 1/2" x 5 yd.
2 sterile gauze pads, 3" x 3"