Added to your cart!
Subtotal:
$0.00

First Aid Only Emergency Preparedness Grab-And-Go Pod x
1
$11.00
Availability: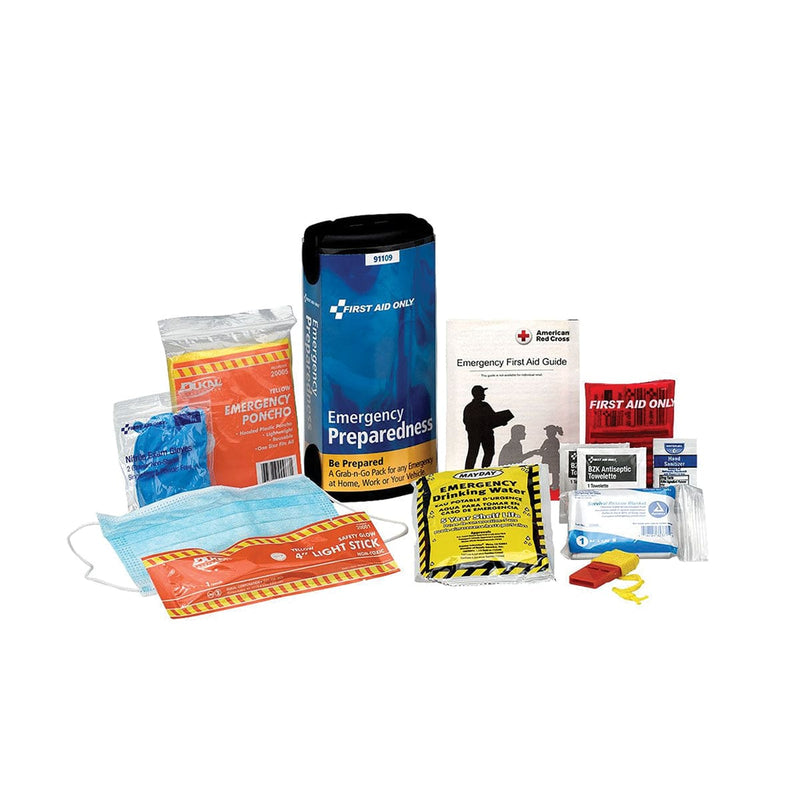 Be ready to manage common emergencies
This self-contained, 24-piece emergency preparedness kit contains a wide array of essential items that can be used during a catastrophic event such as a natural disaster. Packaged in an ergonomic plastic container for grab-and-go convenience.
1 emergency drinking water packet, 4 oz.
1 emergency poncho
1 emergency blanket
1 emergency whistle
1 face mask with ear loops
1 light stick
5 plastic bandages, 3/4" x 3"
5 junior plastic bandages, 3/8" x 1-1/2"
1 fabric fingertip bandage
1 fabric knuckle bandage
2 BZK antiseptic towelettes
1 hand sanitizer packet, 0.9 g.
2 nitrile exam gloves
1 first aid guide
8"H x 3.9"W x 2.75"D container
Requires special handling due to DOT regulations. Additional shipping charges will apply. Cannot be shipped by air.
Not for sale in Alaska, Hawaii