Added to your cart!
Subtotal:
$0.00
Good Ideas Compost Wizard Jr. x
1
$202.99
Availability: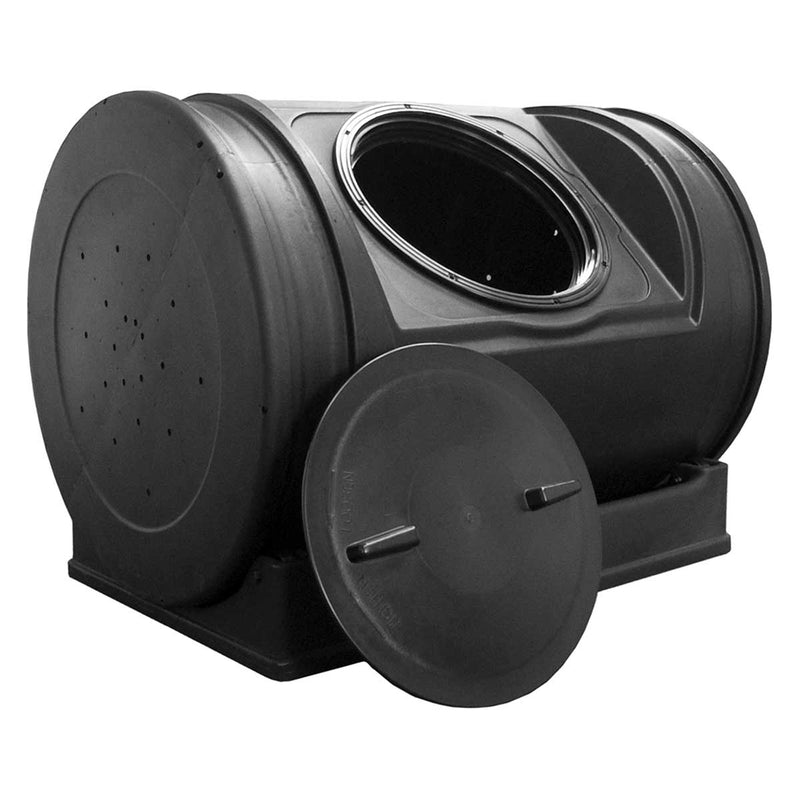 Compact unit makes nutrient-rich compost in as little as 21 days
Composting is a great way to recycle leftovers and food scraps into rich topsoil and mulch. Heralded as America's favorite home composter, the Compost Wizard Jr. is small enough to sit discretely in your yard or garden yet big enough to handle large loads of organic waste. Built-in handholds optimize your torque while turning, unlike clunky crank-driven systems. Aeration holes on the ends of the drum deliver optimal ventilation, but have no fear ... the holes are too small for rodents and other small animals to pass through. You can even drill more holes if you live in warmer climates or locations with low airflow. The drum can be removed from the base and rolled to any location for easy filling or dispensing. And best of all, the Compost Wizard Jr. comes completely assembled in two pieces, so you can start composting immediately!
BPA-free, recycled polyethylene construction
Water and UV resistant
FDA approved for contact with edibles
Black color for heat absorption
52.3 gallon (7 cu. ft.) capacity
12" dia. twist-off lid
Agitators inside drum help mix batch evenly
Rotate once a week for great results
Measures 23-1/4"H x 22"W x 30"D overall
Oversize item. Additional charges may apply.