Added to your cart!
Subtotal:
$0.00

Good Ideas Compost Wizard Standing Bin x
1
$205.99
Availability: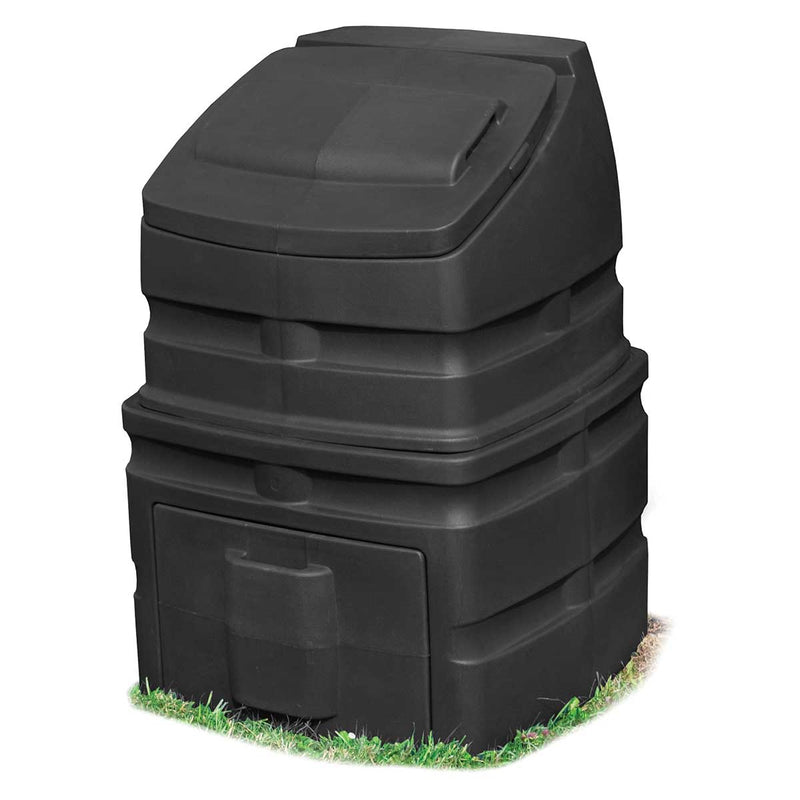 Nearly 90 gallon, gravity-fed bin creates nutrient-rich compost in as little as a month
If you're looking for an inexpensive composting solution, the Compost Wizard Standing Bin is the answer! This high-capacity composter features a ribbed design that reinforces the entire structure while aiding aeration and making the unit more attractive ... something you won't find in lower-quality, paneled bins. Aeration holes are strategically located along the outside to deliver optimal airflow, but have no fear ... the holes are too small for rodents and other small animals to pass through. The whole unit ships conveniently in two interlocking pieces, so you'll be ready to start composting in about five minutes!
BPA-free, recycled polyethylene construction
Water and UV resistant
FDA approved for contact with edibles
Black color for heat absorption
89.7 gallon (12 cu. ft.) capacity
Snap-shut top lid and lower access hatch with easy-grip handholds
Measures 26"H x 26"W x 37"D overall
Oversize item. Additional charges may apply.