Added to your cart!
Subtotal:
$0.00
Mole and Gopher Repellent, 4-lb. Bag x
1
$12.99
Availability: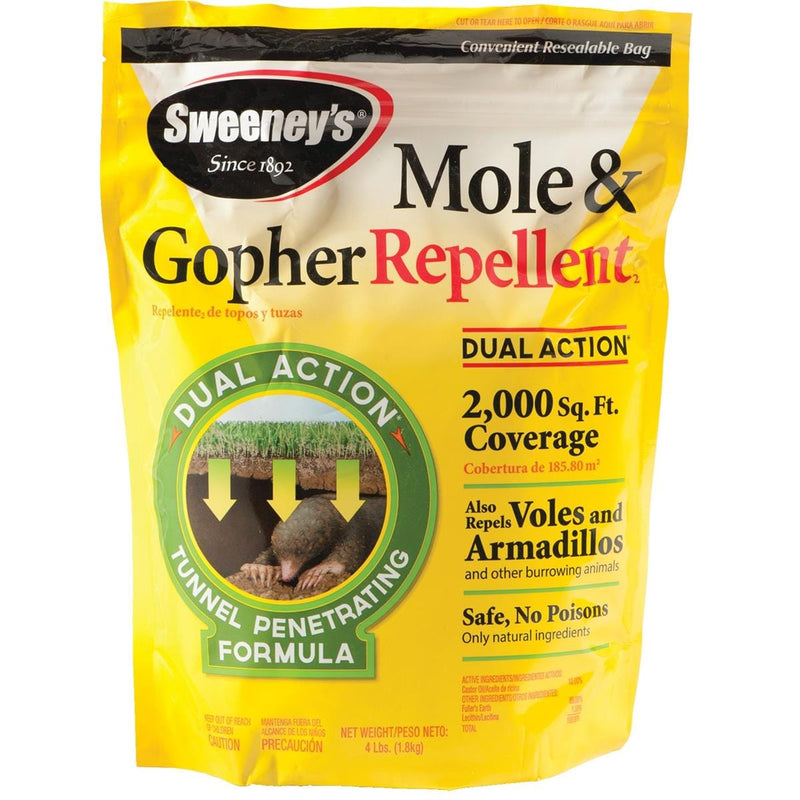 Repels moles, gophers, voles and armadillos
All-natural Mole and Gopher Repellent turns away moles, gophers and other burrowing animals, such as voles and armadillos. Dual-action formula repels by scent and taste–no poisons, so it's safe to use in gardens, on lawns and around children and pets. Contains 10% castor oil and covers 2,000 sq. ft. 4-lb. bag. is also available.