Added to your cart!
Subtotal:
$0.00
Soil Moist EZ Root x
1
$5.00
Availability: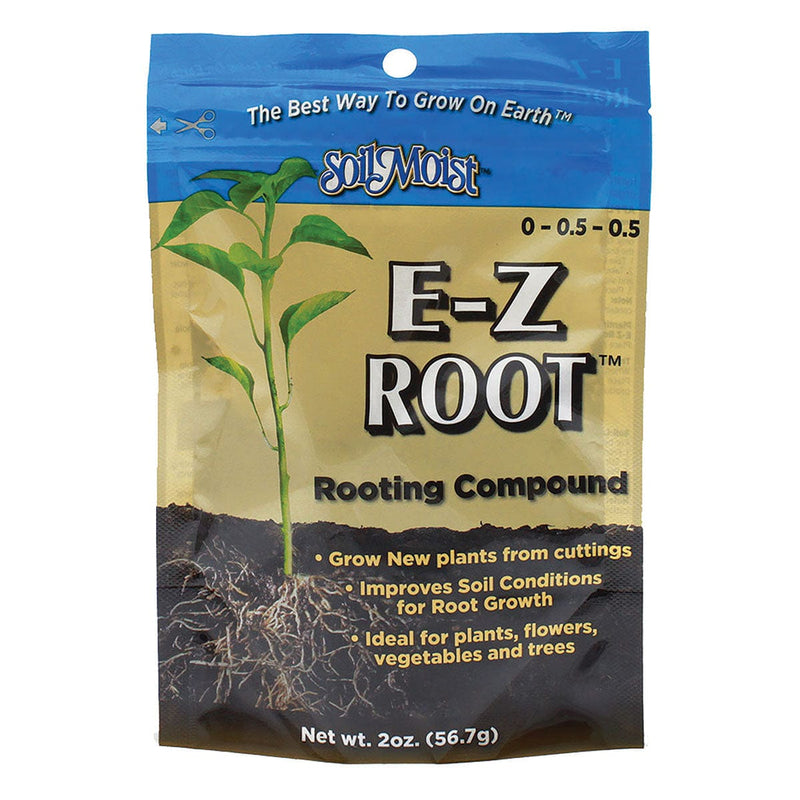 Ideal for all plants, flowers, vegetables and trees
EZ Root is a microbial-based rooting compound that helps you grow new plants from cuttings. The three-strain microbial species with organic-based fertilizer can be used as a dip, a drench in soils or as an additive in hydroponic systems.
Improves soil conditions for root growth
For rooted and unrooted cuttings
Packaged in a resealable pouch with measuring scoop
2 oz. bag