Added to your cart!
Subtotal:
$0.00

Vortex Optics Viper® 8x42 HD Binoculars x
1
$489.99
Availability: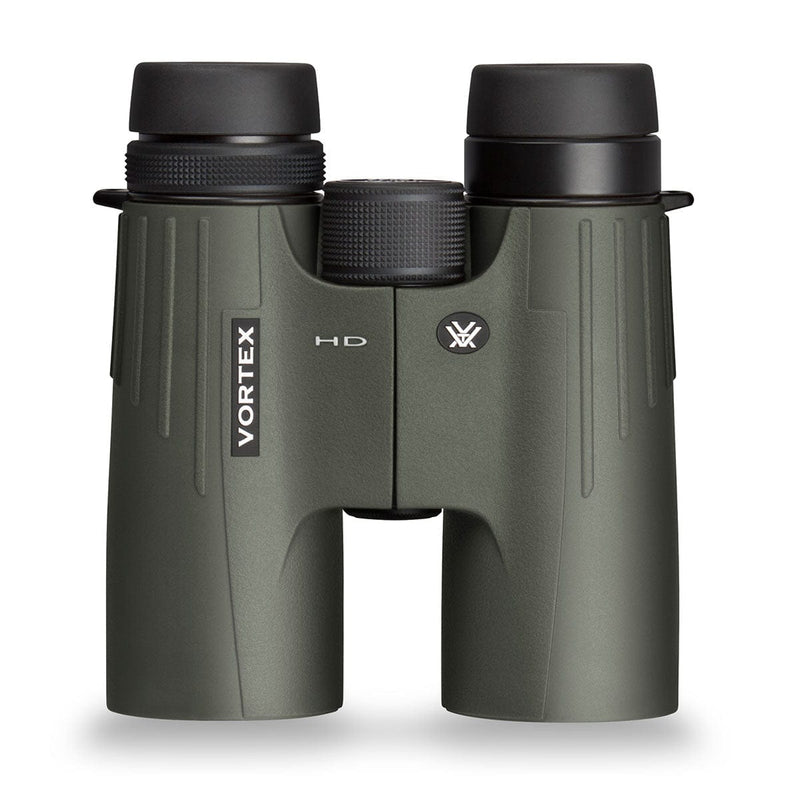 Vortex Optics puts the high-quality 8x optics into design that weighs less than 2 pounds, making the Viper a must-have for hunters and hikers alike.
The Viper 8x42 from Vortex Optics offers shooters, hunters and hikers maximum magnification in an unbelievably tight package. Despite weighing only 1 1/2 pounds, Vortex tech ensures maximum clarity through exclusive anti-reflective coating, ultra-low-dispersion glass and phase-correcting roof prisms. In addition to maximum waterproofing, the vipers are also argon gas purged, ensuring zero fogging over a wide range of temperatures. The whole package is capped with a non-slip rubber grip and ArmorTek scratch-resistant lens coating.
GlassPak Accessories: Case and harness keep binoculars safe, close and ready-to-use
Maximum HD: Vortex's design uses optimized glass elements with dielectric coatings for ultra-clear, color-corrected images
ArmorTek Protected: Exterior lens coating protects them from dirt, oil and scratches
Rubber Armor: Makes a comfortable grip and another layer of protection
Waterproof: Ready for any weather with quality O-ring seals to keep moisture out
Argon Gas Purged: Prevents fogging in a wide range of temperatures
XR Plus Coating: Anti-reflective coating offers unbelievable low-light performance and clarity