Added to your cart!
Subtotal:
$0.00
Yard Butler Deep Root Irrigator x
1
$54.99
Availability: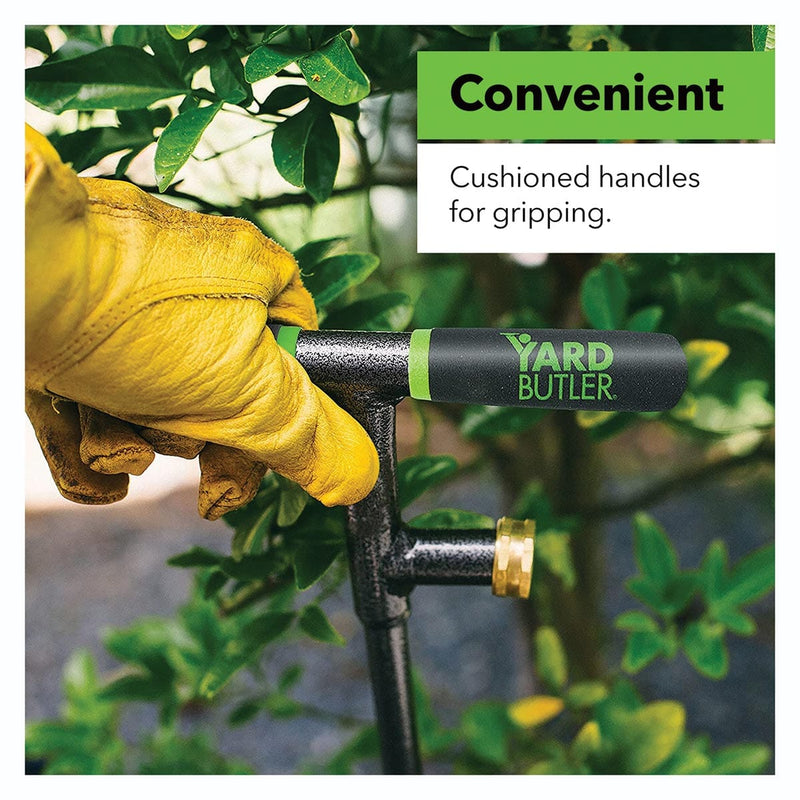 Encourage deep rooting, reduce evaporation and runoff, and ensure your landscape stays healthy and happy all year long
Happy trees and shrubs require occasional deep root watering to survive periods of high temperature or drought. This manual irrigator reaches down to the root zone to make sure your trees are getting all the water they need. Insert 6" to 18" into the soil around the drip line of your tree, connect your hose securely and turn on water slowly. Keep water flowing on low volume for 5-30 minutes, depending on tree size and soil conditions. Also valuable for getting new shrubs and larger plants well established.
Heavy-duty steel with a rust-resistant powder-coat finish
Self-drilling tip
T-handle design
Cushioned handle grips
Hose not included
Measures 36.2"L x 9"W overall
Not for sale in Alaska, Hawaii