Added to your cart!
Subtotal:
$0.00
3M 6000 Series Full Face Respirator x
1
$244.99
Availability:
3M
3M 6000 Series Full Face Respirator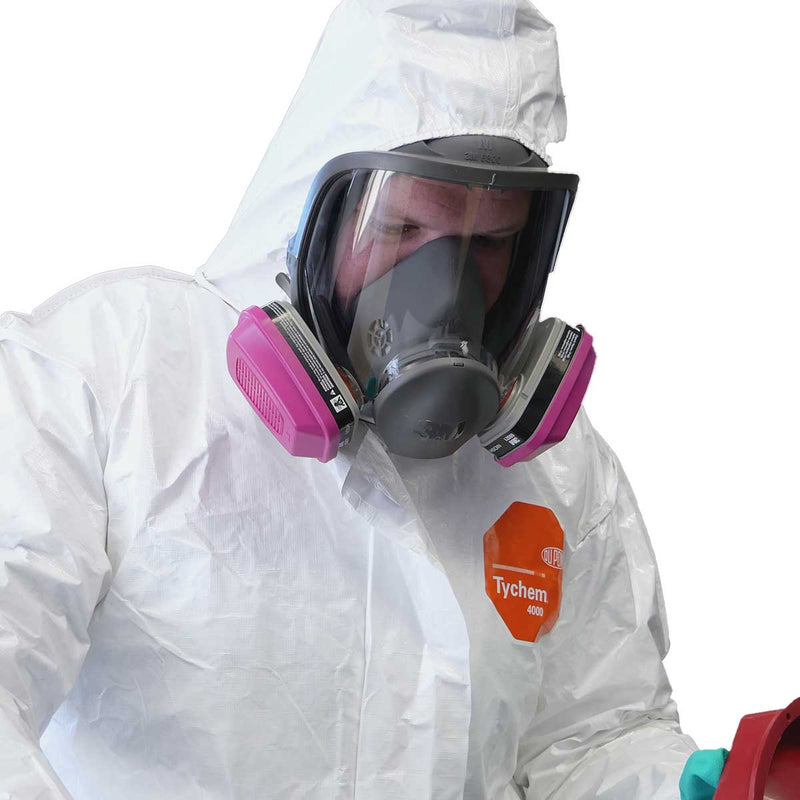 3M
3M 6000 Series Full Face Respirator
Lightweight and low maintenance
Superior respirator protection doesn't need to be uncomfortable. This 3M Full Face Respirator Mask features a silicone frame that readily conforms to your facial contours, yet is extremely soft and lightweight. Compatible with all bayonet-style 3M cartridges and filters (sold separately). Available sizes: S (for very petite adults, children), M (fits 80% of population), L (people with large head/facial features). These are guidelines to assist with your sizing decision. There is no easy way to spell out the sizing on these respirators. Size medium will fit a majority of men and women. Once you receive your respirator, make sure it fits properly and passes fit testing requirements before using. Fit guide, guidance on which cartridge to choose and ability to compare respirators can be found under Documents & Helpful Information below.
Superb Visibility: Wraparound-style polycarbonate lens provides an excellent field of vision
Easy Breathing: Cool Flow™ exhalation valve and full-size nose cup reduce fogging, heat and moisture buildup by directing exhaled air straight down and out of the mask
Comfortable Fit: The 4-point rear suspension is easy to adjust and comfortable to wear
Image
Item #
Mfr. #
Description
Common Applications
G60921
60921
Organic Vapor/P100 Combination Cartridge

Most pesticides
Paints, except those that contain isocyanates
Dust and other particulates (oil- and non oil-based)

G60926
60926
Multi Gas & Vapor/P100 Combination Cartridge

Often used to simplify cartridge selection as it can absorb organic vapors, ammonia, acid gases and formaldehyde
Some disinfectants
Dust and other particulates (oil- and non oil-based)

G60924
60924
Ammonia/P100 Combination Cartridge

Anhydrous ammonia
Ammonia from livestock
Dust and other particulates (oil- and non oil-based)

G60923
60923
Organic Vapor/Acid Gas/P100 Combination Cartridge

Many disinfectants
Chlorine, hydrogen chloride, sulfur dioxide, chlorine dioxide, hydrogen fluoride and hydrogen sulfide
Dust and other particulates (oil- and non oil-based)

125757
60928
Methyl Bromide/Organic Vapor/Acid Gas/P100 Combination Cartridge

Methyl bromide up to 5 ppm with daily cartridge replacement
Many disinfectants
Dust and other particulates (oil- and non oil-based)

10865
6001
Organic Vapor Cartridge

Vapors of most pesticides
Paints vapors, except those that contain isocyanates

37154
7093
P100 Filter Cartridge

Mold
Asbestos
Dust and other particulates particulates (oil- and non oil-based)

2097
2097
P100 Pancake Filter with Nuisance Level Organic Vapor Relief

Attaches directly to mask to be used as a standalone particulate filter
Welding or torch cutting metal fumes
Mold
Asbestos
Dust and other particulates particulates (oil- and non oil-based)

5P71
5P71
P95 Prefilter

Used on top of a gas/vapor cartridge with a retainer when dust or other particulates (oil or non-oil based) are present

38030
5N11
N95 Prefilter

Used on top of a gas/vapor cartridge with a retainer when dust or other non-oil based particulates are present

218681
501
Prefilter Retainer

Holds prefilter in place on top of gas/vapor cartridge