Added to your cart!
Subtotal:
$0.00

Buyers Products 5" LED Clear Articulating Flood Light x
1
$92.99
Availability: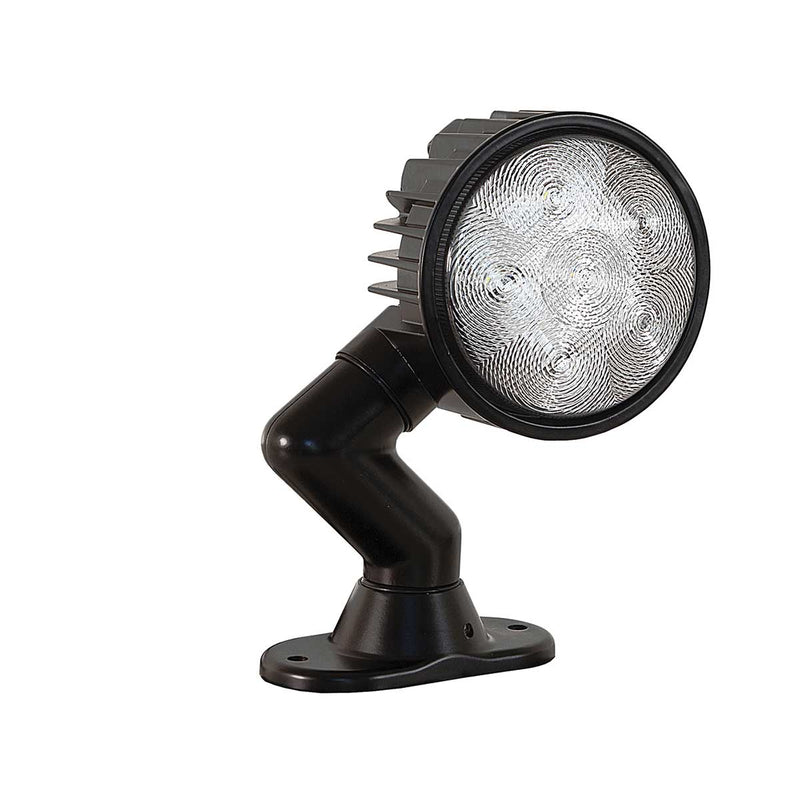 This clear, IP67-rated flood light delivers 1350 lumens and features a simplified pedestal mount for easy positioning.
Perfect for on- and off-road, the waterproof Articulating 5 Inch Round LED Flood Light from Buyers Products covers a wide area with 1350 lumens. Mounting and installation are made simple with a 36-inch pedestal mount that can rotate at both the base and head for easy positioning. In addition to a five year warranty, this flood light's IP67 rating means it can withstand dust and stay dry for a half hour one meter deep in water.
Wide view: 1350 lumens light up a broad area
Versatile: 3-foot pedestal mount rotates at head and base
Weather-ready: IP67 waterproofing and dust protection
Guaranteed quality: Backed by a 5-year warranty