Added to your cart!
Subtotal:
$0.00
Buyers Products Class 1 Low Profile Oval Mini Light Bar x
1
$149.49
Availability: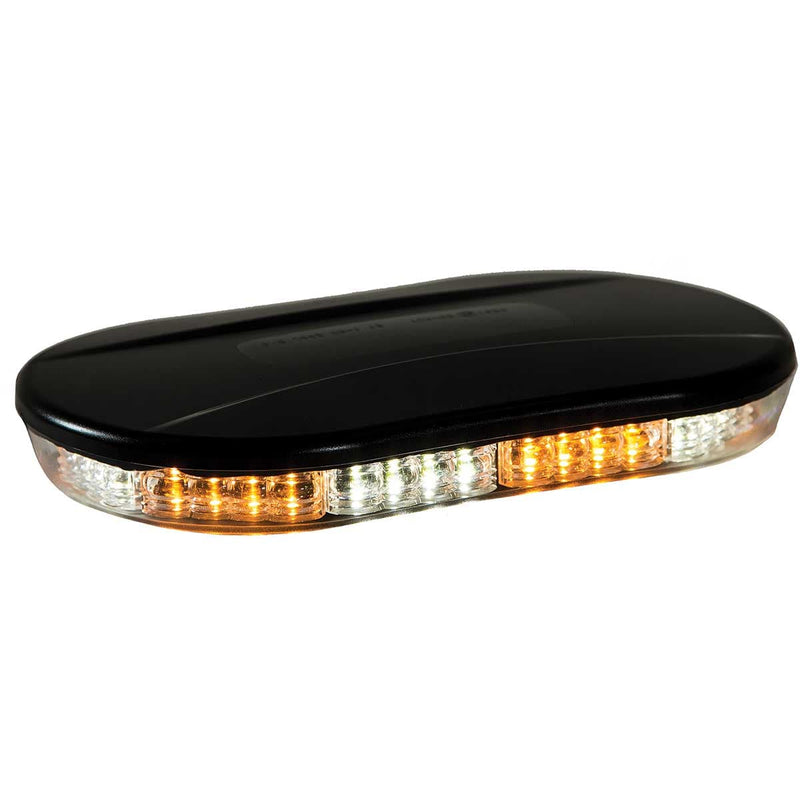 With magnetic or stud mounts, 15-foot power cable and 20 flash patterns, this Class 1 light bar works for almost any situation.
With 40 LEDs, the Buyers Products' Class 1 Oval LED Mini Light Bar offers SAE J845 Class 1 brightness in a low-profile package. A 15-foot power cord, heavy duty magnetic feet and 20 flash patterns for the dual amber/clear colors means this light can be adapted to an array of tasks. Light bar also comes with optional mounting studs and a five-year warranty.
Brightness: Rated SAE J845 Class 1
Easy-install: Low-profile bar mounts using magnetic feet with a 15-foot power cord
Quality guaranteed: Comes with a 5-year warranty
Flexible flash: Comprised of 40 LEDs with 20 flash patterns