Added to your cart!
Subtotal:
$0.00

Buyers Products Universal Snowplow Light Kit x
1
$338.99
Availability: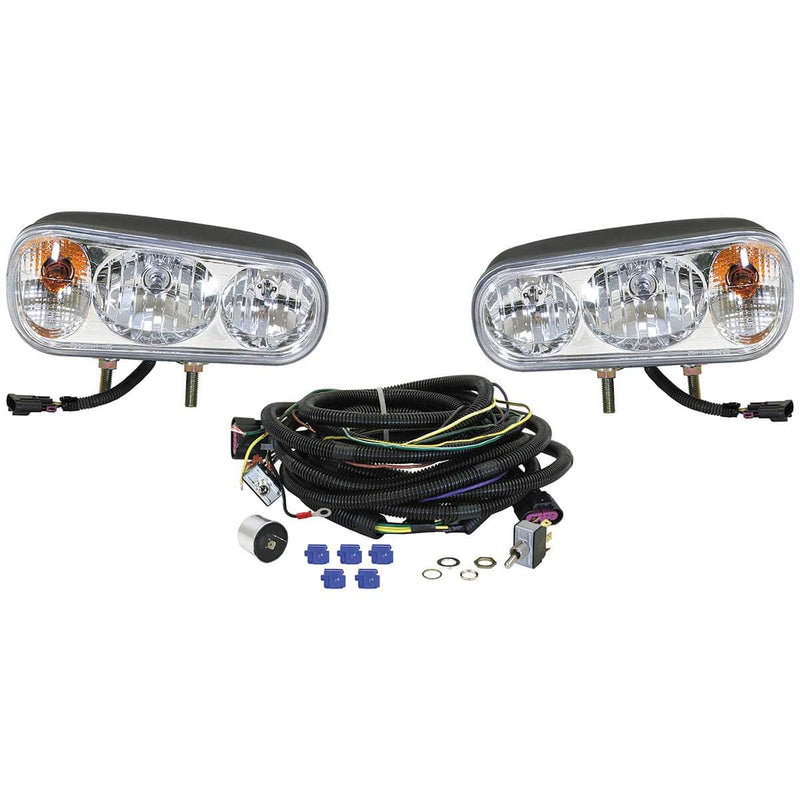 Get your snowplow DOT-ready with a plow-frame mounted, universally-wired headlamp kit.
Quickly get your snowplow DOT-ready with this all-inclusive Universal Snowplow Light Kit from Buyers Products. The included universal wiring harness and switch easily connects the three-light, halogen headlamps to your vehicle's signals, high beam, and low beam lights. Single- and double-post mounts attach directly to the plow frame for simplified installation.
Universal: Wiring harness for quick, three-light connection
DOT-ready: Adds working high-, low- and signal lights
Easy install: Single- and double-most mounts attach directly to frame