Added to your cart!
Subtotal:
$0.00
Dual-Can Garbage Can Hauling Hooks, Ball Mounted x
1
$117.99
Availability: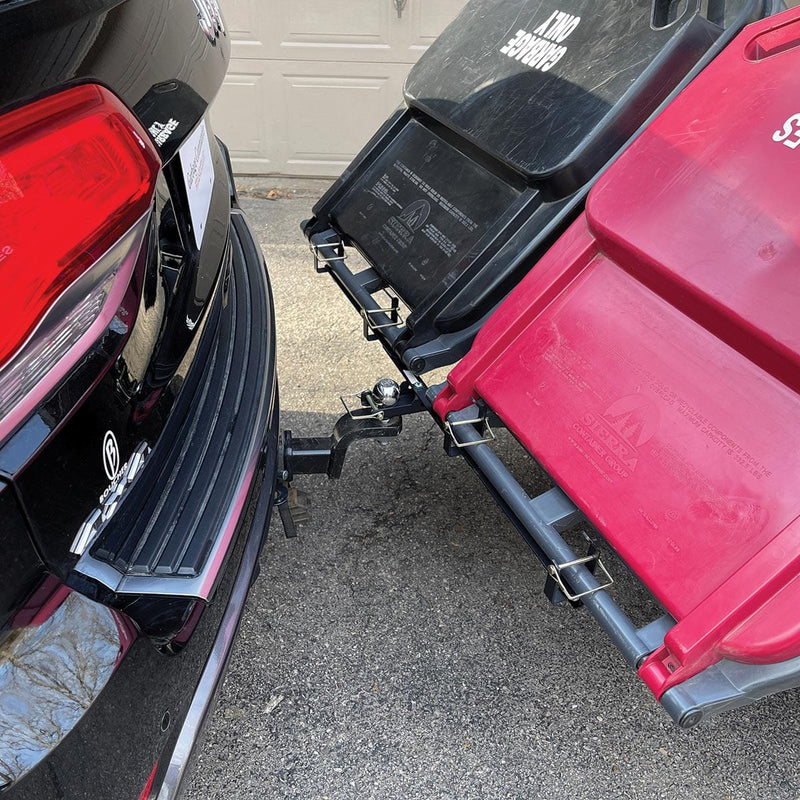 Make garbage day easier and more efficient
Can be used with cars, trucks, ATV/UTVs, golf carts and lawn tractors. Heavy 11-ga. steel construction, laser-cut formed and powder-coated for durability. One step installation, simply slip the base under any standard 1-7/8" or 2" trailer ball hitch and secure with the 3/8" pin. Once installed, just tilt the handle of the container into the mountain hooks holding channel, then pin in place and drive away. Best results achieved with 64- and 96-gal. wheeled trash/recycling bins. 6 lb.
NOTE: Operating height is determined by your ball hitch, ideal operating height is from 14" to 21".
Convenient: The perfect solution for long driveways, steep grades or challenging terrain
Easy to Use: Hooks let you attach rolling garbage bins to the back of your vehicle for easy hauling
Multiple Styles: Choose from single- or double-can styles
Unrestricted Rotation: Base pivots on the ball hitch, allowing trash bins to trail around curves without binding