Added to your cart!
Subtotal:
$0.00

Garbage Commander 1-1/4" Reducer with a 4" or 8" inch extension x
1
$24.99
Availability: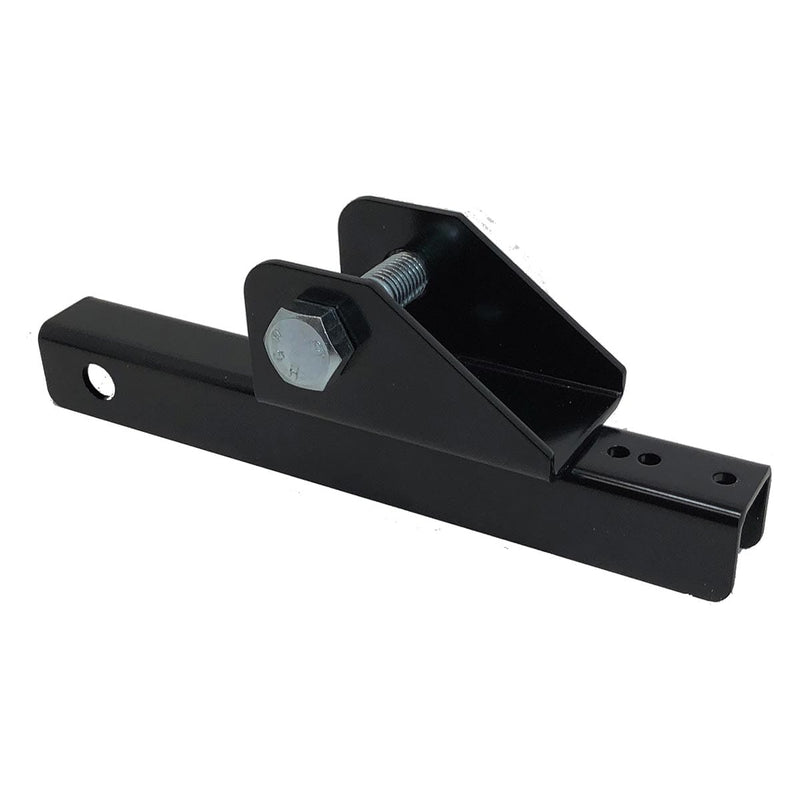 Use when you have a 1-1/4" receiver hitch. This will reduce the standard 2" receiver base on the Garbage Hook down to fit a standard 1-1/4" receiver hitch. This has two setting for extending the working distance, an additional 4" or 8" in working depth. Comes with a 5/8" bolt to secure the Garbage Hooks receiver base to the extension. Heavy, 1/8" 11 gauge steel construction. Laser cut and formed for consistent quality, parts are powder coated with a matte black finish for a durable finish. Your towing height will be determined by the height of your trailer ball hitch.
Does not include receiver pin
This is designed to work with Garbage Hook products only, will not fit other 2" hitches
Garbage Hooks are designed for towing, please do not back up with cans attached
Normal working height is from 14" to 21", allowing approximately 30% of the cans weight to be resting to the support arm.