Added to your cart!
Subtotal:
$0.00

Muck Truck 4WD Power Barrow x
1
$9,399.99
Availability: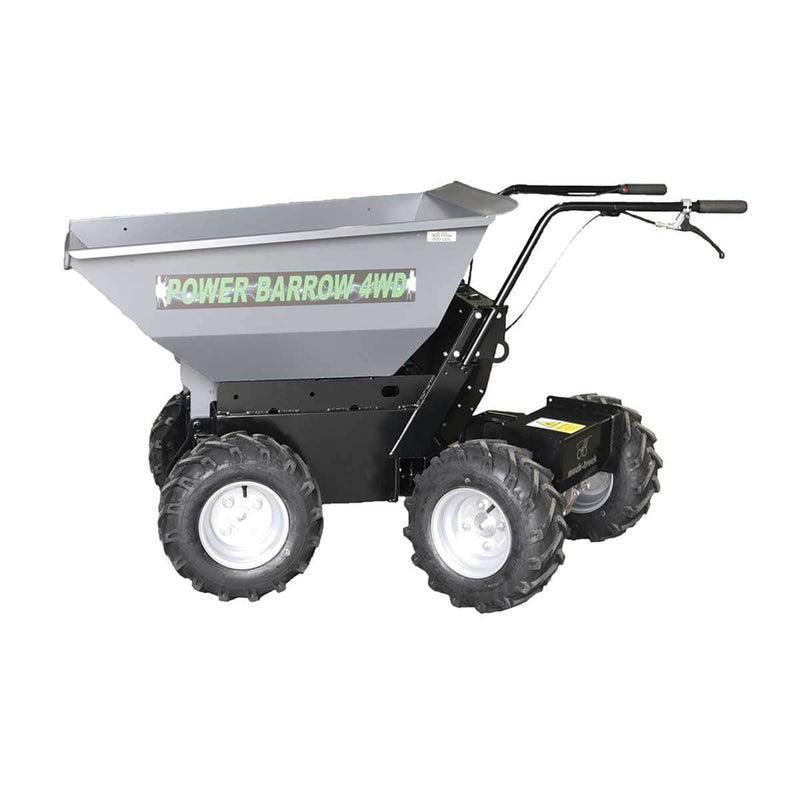 Offers 3x the capacity of a conventional wheelbarrow
The Power Barrow's bucket tips electronically with the touch of a button to reduce physical strain and the chance of injury, resulting in safer, more productive work on the job site. Four-wheel drive lets you roll over rough terrain and climb hills with ease. Steering is controlled by the front end of the pivot, which makes the unit extremely easy to maneuver. Two 12V batteries (included) provide power output that rivals engine-powered machines.
0-4 mph variable speed
Metalrota electric transmission
800 lb. carrying capacity
16x6.50-8, 4-ply tractive tires
2 powered axles give direct drive to wheels (no linkage or chains)
6-hour charging time to 100%
Up to 5 hours of continuous operation
Storage space for 2 extra batteries (not included)
Item ships standard freight by a semi truck due to size and weight. Charges will be determined when order is placed.