Added to your cart!
Subtotal:
$0.00
North American Signal 212 LED Revolving Lights x
1
$286.99
Availability: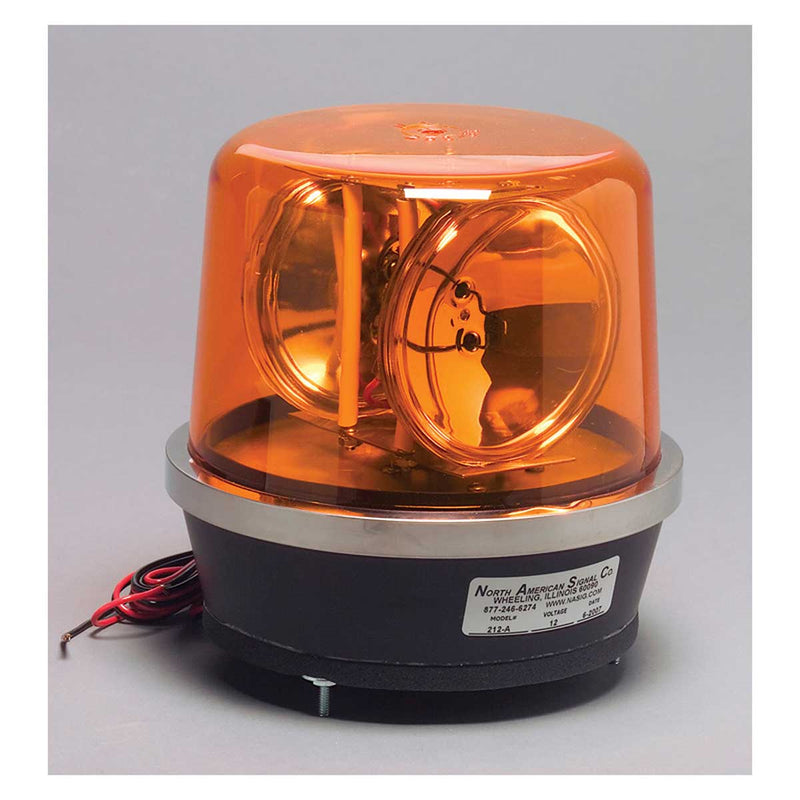 With a rapid spin, these amber-domed, PAR-36 LED lights offer 90 flashes-per-minute.
North American Signals 212 LED offers a revolving LED light you can depend on. Dual PAR-36 LED beams rotate at a speed of 90 flashes per minute under an amber acrylic dome. Operates on 12V power and available in permanent or pipe mount. ABS plastic base and stainless steel clamp ring ensures long-lasting use.
Polycarbonate Dome: Long lasting amber-colored cover
Dual PAR-36: Two LED beam lamps per light
Rapid Flash: Rotation results in 90 flashes per minute
12-Volt: Ready to connect to cars, solar and more