Added to your cart!
Subtotal:
$0.00

Original Spintiller® by Gemplers Cultivator x
1
$95.99
Availability: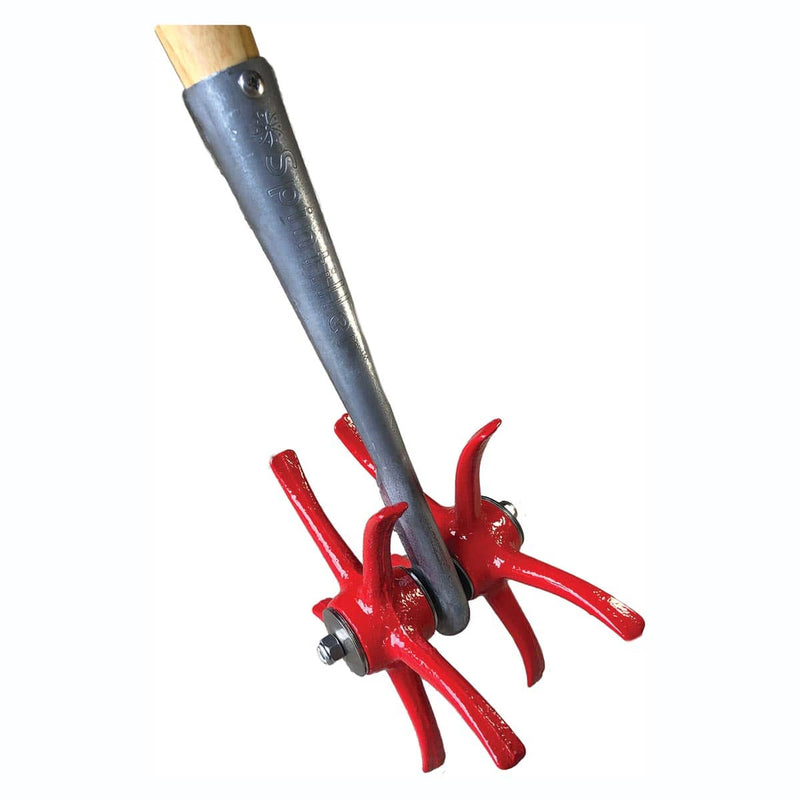 Easily roll over the ground to cultivate, till, weed, aerate, install and dress mulch, edge beds, spot-seed and more
Designed for professional landscapers, golf course maintenance staff and avid home gardeners, the Spintiller has been thoughtfully designed to minimize the impact on your plants and on your body with a rolling functionality that is easy on the hands and elbows. Specialized tines dig and lift soil, refresh mulch and bring weeds to the surface while minimizing damage to plants, flowers and vegetables ... no chopping, ramming or twisting required. A quick flip-over action creates wide and narrow working paths, changing the angle of attack and making the Spintiller quicker, easier and more efficient than any other landscaping tool.
Solid, singular construction
2 curved, ductile iron spider tines
Chisel-tipped tines will not clog like pointed knife-type models
Unique bent axle
1-1/8" dia. ash wood handle
Measures 67-1/4"L overall
Lifetime Guarantee
Oversize item. Additional charges may apply.