Added to your cart!
Subtotal:
$0.00

OHIO STEEL INDUSTRIES Pull-Behind, Heavy-Duty Lawn Sweeper x
1
$495.99
Availability: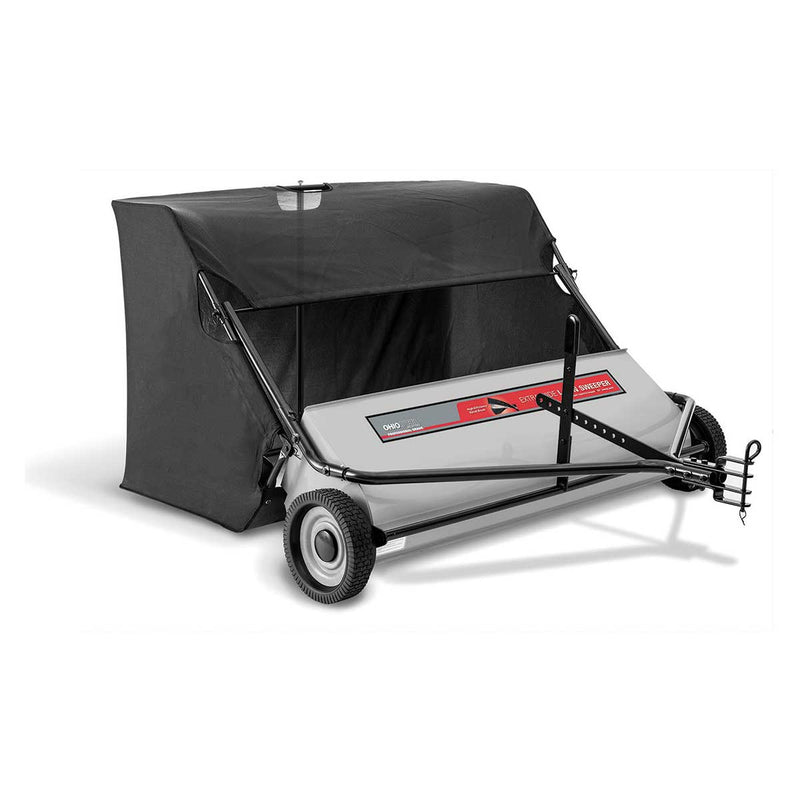 Pull this Ohio Steel Lawn Sweeper behind your ATV or lawn tractor for quick cleanup of commercial landscapes or large lawns
This Ohio Steel Pull-Behind, Heavy-Duty Lawn Sweeper is a huge time saver when it comes to removing grass clippings and leaves from turf. 50"W. 102 lb.
Large Capacity: Extra-large 26-cu. ft. heavy-duty collector bag minimizes the time needed to unload
Wide Path: 50"W sweeping path helps you cover more ground
Less Clogging: Large chute opening is less likely to clog, especially when sweeping heavy, damp grass clippings or leaves
Quick Pick Up: This sweeper is ground-driven so the faster you drive, the faster it sweeps
Easy Height Adjustment: The positive lock, "no-slip" brush height adjustment will not vibrate out of position and has easy-to-remember height settings
Long Life: The brush axle has sealed ball bearings for extended life
Fits a Variety Of Hitches: Multi-position clevis drawbar fits a variety of vehicle hitches from 6"H to 11"H, 11"L brushes and 11" tires
Easy Storage: Collection bag flips up when not in use for easy storage
Oversize item. Additional charges may apply.