Added to your cart!
Subtotal:
$0.00

SaltDogg 8' Stainless Steel Dump Insert x
1
$7,376.49
Availability: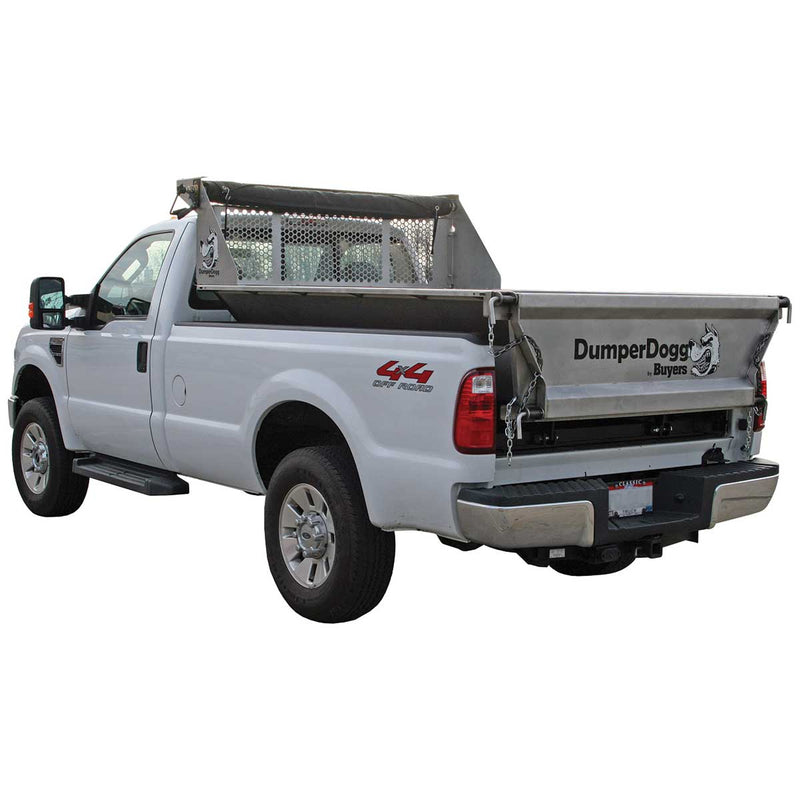 Add up to 3 tons of 45-degree dump capacity to virtually any 8-foot truck bed, with this insert made from 12-gauge stainless steel.
Give your truck bed up to 6,000 pounds of dump capacity with the 8-foot Stainless Steel Dump Insert from Buyers Products. This insert can be install in any 8-foot, 3/4-ton-and-up truck bed, providing 45 degrees of tilt without sacrificing the ability to carry standard loads. The 3 horsepower scissor host connects directly to the truck's electrical system, and includes a "body-up" indicator kit to warn when the insert is upright. The versatile DumperDogg tailgate allows for double-pivoting action, or complete removal of the tailgate. The 10-foot cord attached to the control box allows the lift to be easily operated from a safe position. Made from 12 guage stainless steel.
DumperDogg versatile: Patented tailgate allows for double-pivoting use and easy removal
Safety first: Long control box cord for safe operating distance, with included "body-up" indicator
Wide compatibility: Fits virtually any 8-foot truck bed
Powerful: 3-horsepower scissor lifts the insert up to 45 degrees
Item ships standard freight by a semi truck due to size and weight. Charges will be determined when order is placed.