Added to your cart!
Subtotal:
$0.00
Stainless Steel 9" Digging Trowel x
1
$15.99
Availability: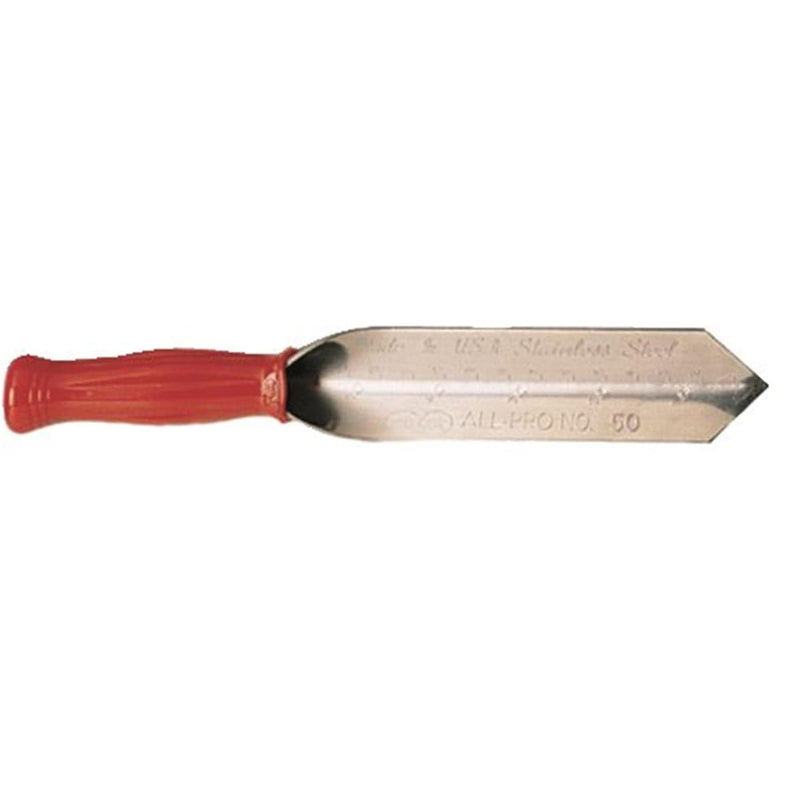 Won't bend, won't rust and comfortable to work with all day long
Made of heavy-duty 16-ga. stainless steel, this professional-grade 9"L digging trowel stands up to rough use and won't bend or break.
Easy to clean
Won't rust
Smooth, narrow digging blade with sharpened points to easily slice through tough soils
Comfortable plastic handle grip
Leather hang-up strap
Engraved metric and inch depth gauges for seed and bulb planting
Small, narrow 5"L x 1-1/4"W blade works great in hard-to-reach areas including pots and planters
Designed for demanding use by landscapers, nurseries and avid home gardeners.