Added to your cart!
Subtotal:
$0.00

Total Solutions Barren Aerosol x
1
$13.99
Availability: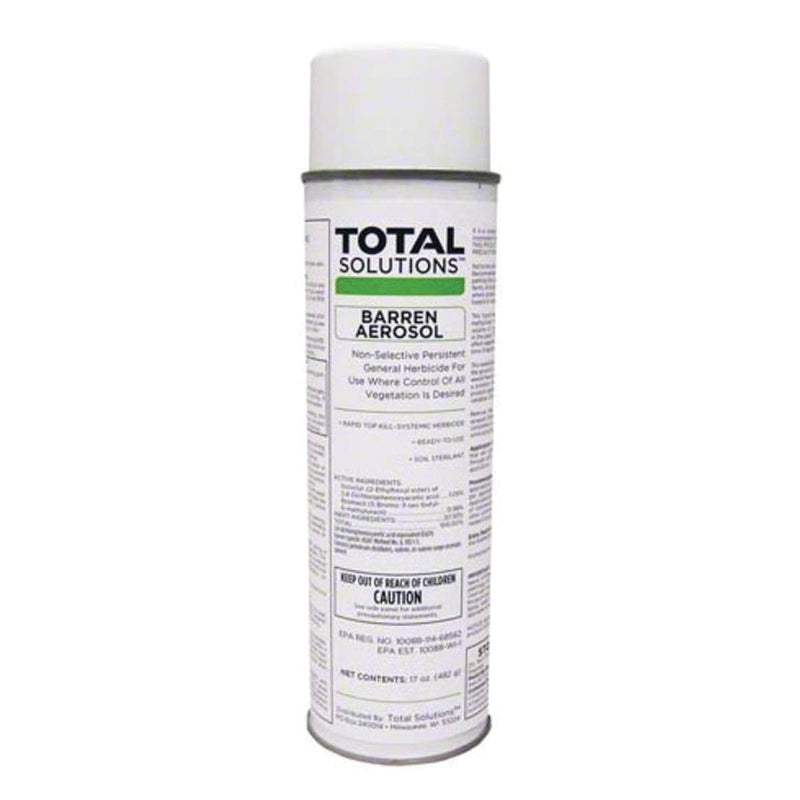 A VOC-compliant, total-kill herbicide with lasting residual
An ideal choice when control of all vegetation is desired, Barren is a powerful, nonselective herbicide that eliminates a wide variety of annual and perennial weeds and grasses. The spray-on formula is insoluble in water, so it maintains its effectiveness regardless of rainfall after application. The inverted trigger design ensures precise application and helps you get the product deep into cracks and crevices.
Active ingredients: 1.09% 2,4-D and .98% bromacil
Contains a low-volume oil carrier for rapid penetration of plants
Residual action for up to 12 months
May be used any time of year, except when ground is frozen
Reapplication depends on amount of product applied, soil type, rainfall and other environmental factors
17 oz. aerosol can
Requires special handling due to DOT regulations. Additional shipping charges will apply. Cannot be shipped by air.
Not for sale in Alaska, Hawaii