Added to your cart!
Subtotal:
$0.00

Total Solutions Extinct Insecticide, 1 gal x
1
$32.99
Availability: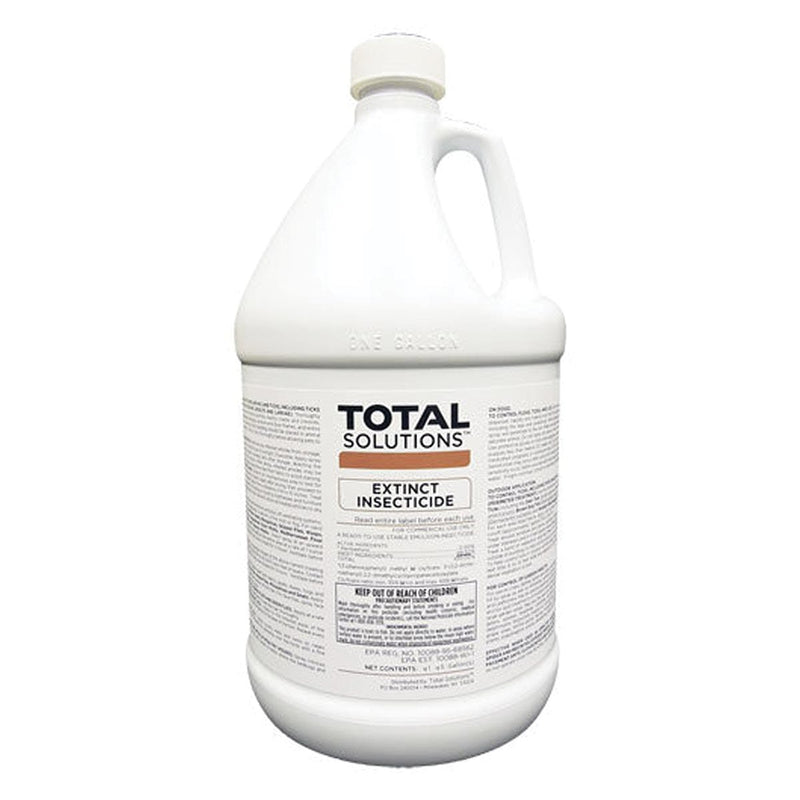 Broad-spectrum formula for rapid insect control
Formulated for indoor or outdoor applications, this ready-to-use insecticide provides immediate knockdown of a wide variety of crawling and flying bugs. Ideal for use in homes, kennels, barns, commercial buildings, and warehouses. Can be sprayed directly on livestock/poultry/dogs, beds, mattresses, carpeting and rugs. Effective against bedbugs, adult mosquitos, mites, spiders, cockroaches, ants, house flies, bees, silverfish and more.
Active ingredient: permethrin 0.50%
For maximum effectiveness, a combination of spot, surface and fogging treatment is recommended
Vacate treated areas and ventilate before reoccupying
1 gallon jug
Not for sale in California, New York